The goal of anti-abortion campaigners is to overturn Roe v Wade. With todays radical, activist, rightwing supreme court, they may succeed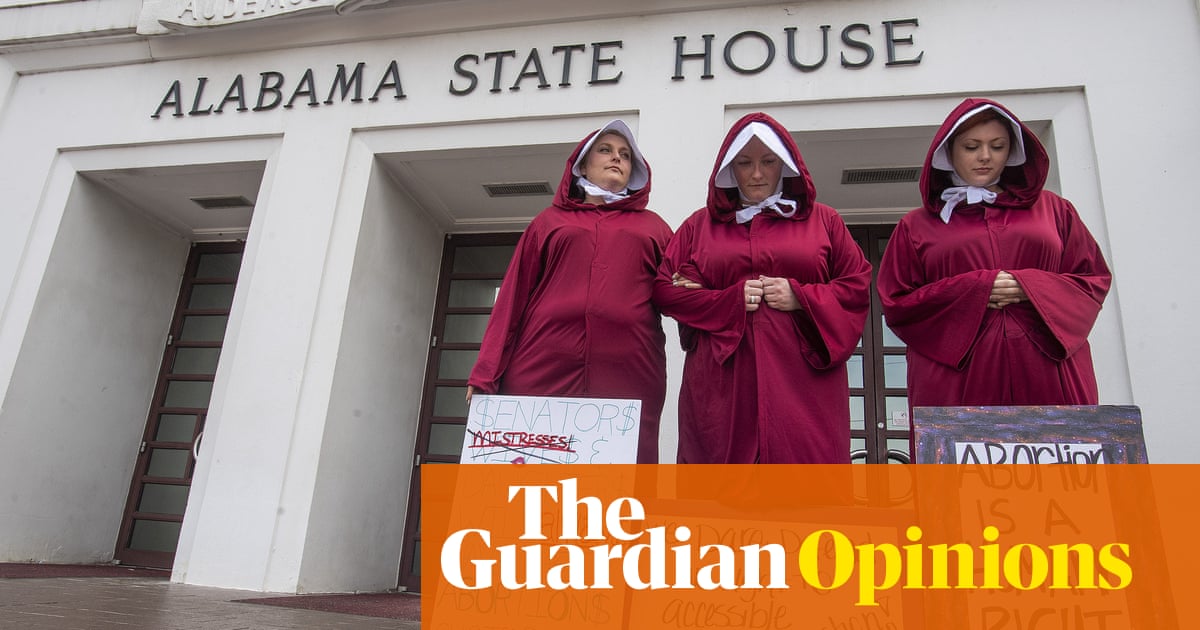 There is a war on American women.
*****************************************************
*****************************************************
On Tuesday night, Alabama voted to outlaw abortion entirely. Doctors who perform the procedure could go to prison for 99 years, simply for providing healthcare that one in four American women obtains at some point in her life. The law offers no exception for rape or incest victims because, as the Republican lawmaker Clyde Chambliss said, When God creates the miracle of life inside a womans womb, it is not our place as human beings to extinguish that life.
This is todays pro-life movement: arguing that pre-teen girls who are raped and impregnated by their fathers must be legally forced to have a baby, because God wanted it that way.
Alabama isnt the only state where the same misogynist politicians who defend the right to own deadly weapons have set their crosshairs on womens bodies, and where the same people who claim to value life have systematically cut services for poor children, medical care for pregnant women and affordable contraception for women who are trying to plan their pregnancies.
After years of anti-abortion efforts to chip away at a womans right to choose, the American pro-life movement has finally decided to go whole hog: they are introducing, and successfully passing, legislation across the country that outlaws abortion.
Many of these are backdoor bans on abortion, which outlaw the procedure after six weeks of pregnancy. That may sound reasonable enough how can a woman be pregnant for six whole weeks and not realize it? but they also prey on American ignorance about reproduction (you can thank the pro-life movement, and their efforts to cut sex education, for that, too).
Pregnancy isnt measured from when a pregnancy actually begins (that is, when a fertilized egg implants in the uterus). Its measured from a womans last menstrual period. So by the time your period is a week late, youre considered five weeks pregnant. Dont realize youre late until two weeks have passed? You just missed your window for an abortion.
Bans on abortion after six weeks, also called heartbeat bans, were signed into law in Georgia, Kentucky, Ohio and Mississippi; North Dakota and Iowa have had similar bills blocked by the courts. In Louisiana, Missouri, South Carolina and Tennessee, at least one chamber has passed a similar law; politicians have introduced other similar measures in Maryland, Minnesota, New York, Texas and West Virginia.
All of these bans are flatly unconstitutional and in direct violation of Roe v Wade, which generally guarantees American women the right to end their pregnancies. The bans, as a result, should be struck down by the courts. Part of the point of these bans is for Republican politicians to throw red meat to their base they may not be able to actually throw women in jail for abortion, but they can credibly say they try.
But a bigger reason were seeing so many of these bans now is that the anti-abortion movement is emboldened. They have a friend in the White House and control over a great number of state legislatures. Most importantly, after Republicans blocked Obama from appointing a supreme court justice to the seat vacated by Antonin Scalia, Trump has been able to choose so far two supreme court justices. He appointed men who he and his base believe are willing to overturn Roe.
*****************************************************
*****************************************************
For decades, the anti-abortion movement has moved relatively slowly. In 1992, the supreme court had an opportunity to overturn Roe, in a case called Planned Parenthood v Casey. They didnt, but did open the door to restrictions and limitations on abortion, allowing states to restrict the procedure so long as those restrictions didnt place an undue burden on a womans right to end a pregnancy before the fetus is viable.
Anti-abortion groups followed suit, pushing and often passing a flood of restrictions. While some anti-abortion advocates did push six-week bans even a few years back, it wasnt a cornerstone of the movements strategy, and was in fact divisive many anti-abortion groups thought clearly doomed attempts to outlaw abortion hurt their crusade, and insisted it was best to focus on incrementalism. The plan was to chip away at the ability to access abortion, until the promise of Roe was a hollow one.
That plan has changed because of Brett Kavanaugh.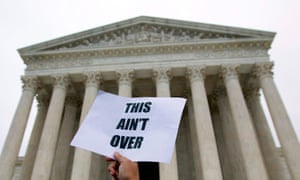 Original Article : HERE ; This post was curated & posted using : RealSpecific
This post was curated & Posted using : RealSpecific
Thank you for taking the time to read our article.
**********************************************************
Interested in building a blog or auto-blog like this one ? Or just want to order one ?  Join our "Blogging Tips Tricks and Resources Skype" Group and let's chat about it. 
Join "Blogging Tips Tricks and Resources Skype" HERE
Interested in Starting your own Roku TV Channel ? Or interested in learning how to build one ? Join our "Roku TV Channel Development" Skype Group and let's chat about it. 
Join "Roku TV Channel Development" HERE
**********************************************************
If you enjoyed our content, we'd really appreciate some "love" with a share or two.
And ... Don't forget to have fun!