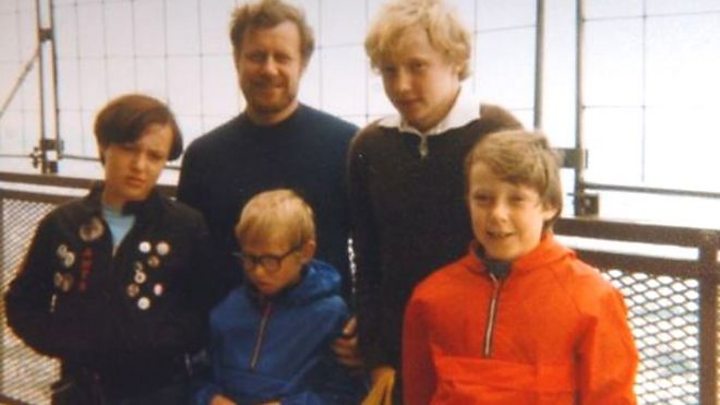 One of Scotland's most colourful politicians has revealed he suffers "indescribable bouts of depression" following the deaths of four of his children.
*****************************************************
*****************************************************
Dennis Canavan has endured incredible personal tragedy after losing three sons and his only daughter since 1989.
He rarely speaks about his personal life but gave a candid interview to the BBC's Good Morning Scotland programme.
He admitted he still struggles with grief.
Gordon Brewer asked Mr Canavan if his loss has strengthened him in any way.
'The worst thing'
The former Labour MP and Independent MSP said: "If you had asked me that question just a couple of years ago, I would probably have been in a position to say yes, perhaps it has strengthened my character in some respects.
"But that was before the death of my only daughter, the fourth child I have lost."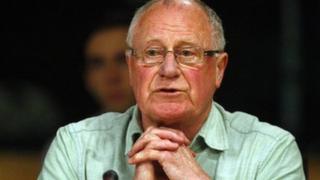 The 76-year-old, who represented the Falkirk area in parliament for more than 20 years, continued: "I find it difficult to speak about it, but the death of a child is the worst thing that can happen to any mum or dad.
"Any bereavement in a family is a sad thing, but it is against the whole natural cycle of life, for a child to die before you, and in my case it has happened not just once or twice or three times, but four times."
*****************************************************
*****************************************************
Mr Canavan's only daughter, Ruth, died in February 2017. She was the last of four children he had with ex-wife Elnor. He shared the news via social media.
His eldest son Mark died in Australia in March 2007 aged 41 following a three-year battle with motor neurone disease.
His second son Dennis died from a brain tumour in December 2006. He was 35.
Mr Canavan's third son Paul died from skin cancer aged 16 in 1989.
*****************************************************
*****************************************************
He also has a son, Adam, who is 16.
'It has strengthened my faith'
Choked with emotion, Mr Canavan told Brewer: "I still find it very very difficult to comprehend.
"I still waken up in the middle of the night sometimes, asking myself, is this true? Or has it been a bad dream?
"But very sadly it is not a dream, it is reality and I have to face up to it, I do suffer from terrible, indescribable bouts of depression sometimes. But I just have to struggle on."
Mr Canavan, who retired from Holyrood in 2007, and was chairman of the 2014 Independence referendum Yes campaign, revealed his faith had helped him to cope with the numerous tragedies.
He said: "I think it has strengthened my faith. It's a strange thing and I respect people with different beliefs and disbeliefs.
"But I know if I didn't believe in God and in a life hereafter, I think my depression would be even worse.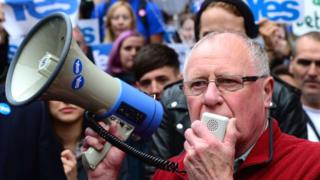 "I take some consolation in the fact I believe that my four deceased children are in God's company that they are not absolutely dead in every respect, that their spirit lives on."
During the Sunday morning half-hour interview, he revealed he uses exercise to improve his mental health.
He said: "Exercise whether it's walking or swimming or going out on my bike, it makes me feel better. "
Mr Canavan was born in Cowdenbeath and before entering poiltics he worked as a maths teacher from 1968 until 1974.
He was assistant head of Holyrood High School in Edinburgh at the time of his first successful election to Westminster.
'Currency plan mistake'
In a 33-year political career he has served as a councillor, MP and MSP.
In the interview, Mr Canavan said he believed that Scotland would be independent "within his lifetime".
He said that SNP leader Nicola Sturgeon should hold a second Scottish independence referendum before 2021, and that lessons have been learned from previous mistakes.
He thought the currency union plan was one of them.
*****************************************************
*****************************************************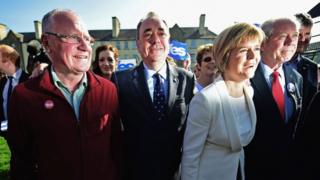 "The currency thing," he said, "turned out to be disastrous. I mean you cannot have a currency union with another partner unless the other partner agrees to that currency union.
"So, it was a hostage to fortune, it was giving our opponents – our unionists opponents – a veto over the policy, so that was a mistake.
"I think that lessons have been learned now, that we've got to come up with a better currency option and I'm glad to see that support is growing now and seems to be accepted within the members of the Scottish government, that idea of an independent currency in Scotland."
The former Labour party member also gave his opinion on the party's leader. He said he thought Jeremy Corbyn would never be prime minister.
He said: "Corbyn doesn't understand Scotland. The best Labour could hope for is a coalition government which would lead to a dilution of policies."
On the question of Brexit, he thinks it might never happen, believing a second EU referendum would see a win for those wanting to remain.
Original Article : HERE ; This post was curated & posted using : RealSpecific
This post was curated & Posted using : RealSpecific
Thank you for taking the time to read our article.

If you enjoyed our content, we'd really appreciate some "love" with a share or two.

And ... Don't forget to have fun!