The author discusses her fears for free speech, older women, and her latest book, Outrages, a study of the persecution of gay men by the legal system in Victorian Britain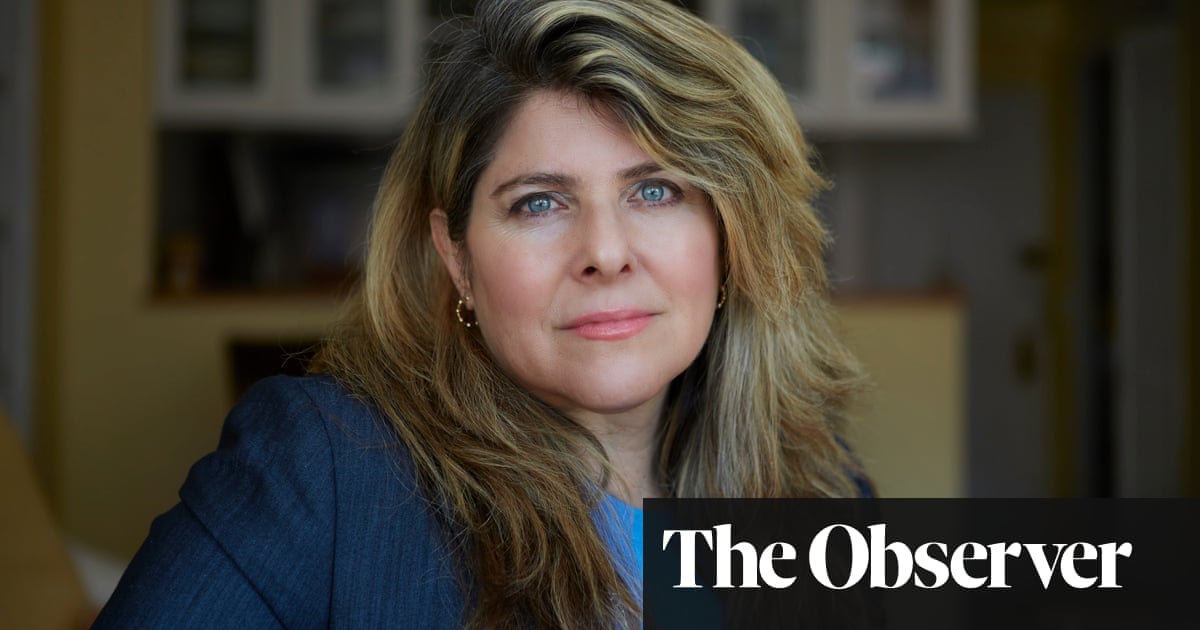 When Naomi Wolf tells me that shes finished with writing about herself something she says more than once in the hour we spend together its hard to know what to think. Such news is likely to be treated with a certain amount of scepticism in some quarters. Readers will recall her last book, Vagina: A New Biography in which she described the way that her then lover was able to give her orgasms so powerful they made the leaves on the trees outside her bedroom glow in Wizard of Oz Technicolor and wonder if she is truly capable of giving up the over-sharing that has so often been her stock in trade. Then again, having read her new book, Outrages: Sex, Censorship and the Criminalisation of Love, I also know that her declaration is perfectly true for the time being, at least.
*****************************************************
*****************************************************
At one point, admittedly, she does try to evoke what it feels like to hold a particular 19th-century manuscript in her hands (its almost furry pages give off, she fancies, the scent of a time when people read and wrote by gaslight). Mostly, though, its author is entirely absent from its pages. Outrages comes over as precisely what it is: a PhD thesis, reworked for a wider readership, which examines the effect of the Obscene Publications Act of 1857 and some other notable laws the Offences Against the Person Act of 1861, which authorised the forcible medical examination of homosexual men for signs of sexual activity; the Criminal Law Amendment Act of 1885, which extended laws against sodomy to include acts of gross indecency between men whether committed in public or private on the lives and work of various Victorian poets. Highly serious and at times a little dusty, it could not be less personal if it tried.
At its heart is a man called John Addington Symonds, an obscure writer who was an early advocate of male love, and whose work was either fudged pronouns in his sonnets changed from male to female for publication or locked away in iron boxes, so great was his fear that it would fall foul of the obscenity laws, or provide evidence in a possible prosecution of his sexual crimes. On the page, Symonds is not always wholly sympathetic, and theres an obvious reason hes all but forgotten now: the poetry is terrible. But Wolf, you gather, at some point fell for him quite hard. In her books introduction, she explains that she grew increasingly fascinated with seeking out this elusive, tormented, world-changing character.
The longer she researched him, the more she came to feel that, though he died in 1893, he was just down the street; reading him in the Bodleian Library in Oxford, his prescient voice seemed just a carrel away. If she does not turn him into a hero, exactly, she does all she can to make him seem complicatedly human: a freedom fighter, albeit a somewhat clenched one.
In the sunny sitting room of her West Village apartment in New York not precisely a place Id have expected to find myself discussing, over coffee and doughnuts, the relationship of Christina Rossettis poem Goblin Marketto Victorian obscenity laws Wolf leaps up and pulls from a nearby shelf a book so hefty she can barely hold it in one hand. Here are Symondss letters.
Having read a thousand pages of them, I was so taken with this person who just wanted to love in a state of truth, Wolf says. The struggles they reveal: his father blackmailing his headmaster at Harrow [this was after Symonds revealed to his father that a school friend had had an affair with the head]; the fellows at Magdalen College [in Oxford, where Symonds had been elected to a fellowship] formally assessing his private life [someone had made sexual allegations about him to them]; the fact that he has to get married to a woman.
He is so granular about what it feels like to have no desire for women. He is so careful when observing his own inner life. He is surrounded by silencing and suffocation, but he just wont give up. He spends his life in ill health [Symonds suffered at least one nervous breakdown] trying to tell his truth, whether in public or private and all this against the back story of the law changing, and [its implementation] becoming ever more draconian. My book is about one gay man, but its also a cautionary tale about what happens when the secular state gets the power to enter your bedroom.
Wolf began her doctorate in 1986, as a Rhodes scholar in Oxford. But she never completed it: My subject didnt exist. I wanted to write feminist theory, and I kept being told by the dons there was no such thing. In the end, she turned the research that shed done into The Beauty Myth, her first book and the one that made her name (its central contention, oddly controversial in 1990 it seems like so much common sense now was that women were growing ever more burdened by unrealistic standards of beauty). This, in turn, led to what she jokingly describes as my career as a professional feminist as well as other, still more contentious books, among them Promiscuities, in which she urged women to reclaim their sexuality, and Vagina.
Original Article : HERE ; This post was curated & posted using : RealSpecific
This post was curated & Posted using : RealSpecific
Thank you for taking the time to read our article.

If you enjoyed our content, we'd really appreciate some "love" with a share or two.

And ... Don't forget to have fun!