Almost ten years after his death, Michael Jackson is once again the subject of immense controversy.
Thanks to
But those two men had been open about their allegations for quite some time — and people just weren't ready to listen when it came to the King of Pop.
*****************************************************
*****************************************************
So what about all the other claims through the years? What else has been forgotten?
Upon the event of Michael's death, one reporter couldn't allow the public to canonize the iconic star. Maureen Orth covered the MJ scandals for years for Vanity Fair, speaking to hundreds of witnesses to truly bizarre behavior — which she says despite its wild nature was nothing "ever challenged legally by Jackson or his associates."
So when Michael died on June 25, 2009, just one day later Orth compiled all her coverage and posted it once again.
And once again, people were not ready to hear it.
But looking back on it now, it may be as convincing as it is CRAY. Here are the wildest claims from her reporting, along with some updates from subsequent revelations…
Part I – The First Accuser
"Michael Was In Love With The Boy"
In 1992, Michael's car broke down, and Rent-a-Wreck sent a tow truck immediately. Owner Dave Schwartz told his wife, June Chandler-Schwartz, to come down if she wanted to meet the King of Pop — and of course to bring her 12-year-old son from a previous marriage, Jordan Chandler, who was a huge fan.
For most stars doing a meet-and-greet with a young fan would have been all in a day's work. For Michael it was something else.
Larry Feldman, Jordan's lawyer, tried to define it later:
*****************************************************
*****************************************************
"Michael was in love with the boy. It was a gentle, soft, caring, warm, sweet relationship."
Um. OK.
That is a very strange way to put it, but for someone trying to tell the story as accurately as they can, this did seem to be the way Michael was acting.
He reportedly called Jordan almost every night after that, sometimes talking to him for nearly an hour.
He invited the family to come stay at the Neverland Ranch. He bought Jordan and his sister dozens of presents — toys, video games, fancy new clothes. He brought them to Disneyland where they got VIP treatment.
Jordan, along with his mother and his sister, spent basically every weekend with Michael — but always slept in the guest house.
Until March 1993.
Sleeping Over
That month was the first time Jordan slept over with Michael, in "a huge bed" along with 10-year-old Robson, 11-year-old Brett Barnes, and brothers Eddie and Frank Cascio (9 and 13, respectively).
There would be many subsequent sleepovers, and not always with anyone else present.
On March 28, Jordan and his family stayed with Michael in his suite at the Mirage Hotel in Vegas. Jordan spent the night with Michael alone in his bedroom while Jordan's mother and sister stayed in another bedroom.
Michael put on the movie The Exorcist, and Jordan got scared. He told his mother, who got a bad feeling about her 13-year-old sleeping alone in a bed with a grown man.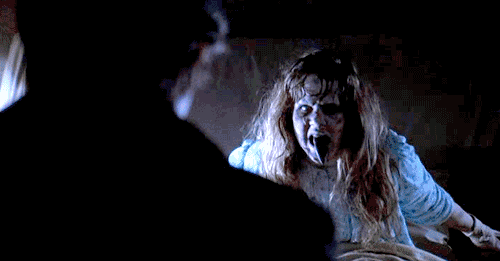 This apparently led to an argument between the two. According to witnesses Michael demanded of June:
"Why don't you trust me? If we're a family, you've got to think of me as a brother. Why make me feel so bad? This is a bond. It's not about sex. This is something special."

*****************************************************


*****************************************************
Oh man. That is… "Why make me feel so bad?" He turned it around like she was hurting him for pointing out how off it is, how uncomfortable she was with this happening to HER child? That is such predator behavior. Ew.
He told her Jordan could sleep wherever he wanted. Eventually he won her over. And the next month, Jordan's testimony claims, was when Michael allegedly began molesting him.
The Accusations
[WARNING: Sensitive content ahead.]
Jordan says it began with Michael "rubbing against" him in the bed. He says that led to kissing on the mouth in a leaked confidential Los Angeles Department of Children's Services report:
"One time he was kissing me and he put his tongue in my mouth and I said, 'Don't do that.'… He started crying…"
Jordan said Jackson told him they were fated to be together, that it was written "in the cosmos."
After the initial protests, Jordan said Jackson "continued to rub up against" him. He says this happened in a special room connected by a secret staircase to Michael's bedroom, one that had an alarm system which would give a warning "dingdong" when people approached.
In May, Jordan and his family accompanied Michael to the World Music Awards in Monaco. Jordan, dressed in matching clothes for the event, sat on Michael's lap for photographers. If people thought it was problematic at the time, they didn't make much of a fuss. It was even on the televised broadcast of the awards.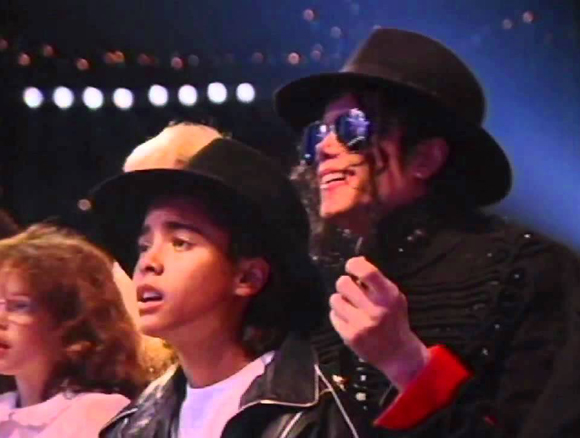 At the hotel, Michael gave June and two friends cash and credit cards to go on a shopping spree in the exotic locale.
He was alone with Jordan. According to the leaked report:
"Minor stated Mr. Jackson told him that Mr. Jackson's cousin masturbated in front of him and that masturbation was a wonderful thing. He coerced minor to bathe with him and later, while laying next to each other in bed, Mr. Jackson put his hand … under minor's shorts and masturbated minor until minor had orgasm at which point Mr. Jackson cleaned the semen with a tissue saying 'Wasn't that good?' This occurred several times; however, Mr. Jackson began eating minor's semen, then 'began masturbating me with his mouth.' Minor denies ever oral copulating Mr. Jackson or any anal intercourse."
Jordan said they next went to Disney World in Orlando where again they stayed together; Jordan said in the leaked report:
"At the end he [Mr. Jackson] had me suck on one of his nipples and twist the other while he [Mr. Jackson] masturbated himself."
Jordan said it was around this time Jackson warned him not to tell anyone because they would both get in trouble.
He further said Jackson told him about other boys he'd had relationships with but told him they hadn't gone as far. Jordan gave authorities four names, including Macaulay Culkin, who was known to spend time with Jackson starting around 1990. To this day, Culkin denies Michael ever behaved inappropriately with him.
*****************************************************
*****************************************************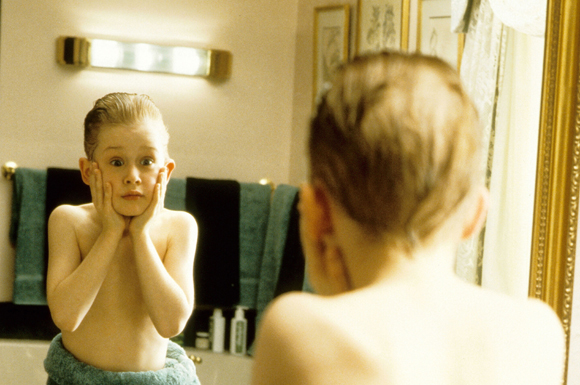 However, Macaulay did confirm certain details in his court testimony, like how there really was a secret staircase with a special "dingdong" alarm system.
Like the remote door locking system on Matt Lauer's office desk — it doesn't prove anything by itself, but it's suspicious as hell…
Dad Steps In
It wasn't until the summer of 1993 that anyone got really actively concerned for Jordan's safety.
Evan Chandler, Jordan's father, had seen his son less and less as he'd begun spending all his weekends with Michael.
The dentist (who incidentally also had a burgeoning career as a screenwriter after writing the Mel Brooks spoof Robin Hood: Men In Tights) finally got to see his son, who came over to spend a few days — and brought Michael with him.
It was then Evan saw the two in the same bed and his alarm bells started to ring. When he brought it up with his ex-wife, she scoffed at his concerns — and he didn't see his son again for another month and a half afterward.
Evan hired a lawyer for what was becoming a custody battle — and Michael Jackson got his own high-priced attorney to fight on the side of the mother. You know, the parent who was giving the green light to the sleeping arrangements.
Eventually it was Evan who got Jordan to speak to a psychiatrist, with whom he shared details of the relationship with Michael. The shrink reported the accusation to authorities, in accordance with the law — that's when child protective services got involved.
What he told them (as quoted above) was enough to lead to a criminal investigation.
The Law Falls Short
Police searched Michael's home and reportedly found numerous books and photographs featuring scantily clad or nude children — but nothing which crossed into the legal definition of child porn.
Jordan reportedly described Michael's nude body and genitals to police, who stripsearched the star — and found Jordan's descriptions to be accurate; the boy was even able to accurately draw a discolored spot on the underside of Michael's penis.
Other witnesses were not so helpful. Friends and employees of Jackson gave statements then recanted them. One witness, the governess of Neverland Ranch who would have made arrangements for all children's visits, fled the country to Greece. More would simply shut down and say they knew nothing — more on that later.
One thing we can say definitively: not many people close to Jackson stepped in to defend him. In fact some who were close to him wondered what took so long.
MJ's former friend Eddie Reynoza, who danced in the Thriller video but said he stopped hanging with Michael because it got "weird and freaky," believed everyone in Michael's life "looked the other way" because they had something to lose:
"He's had little boys around for nine years straight, 24 hours around the clock. People in show business couldn't understand how long it took to get the talk going. The public is 100 years behind on this."
He probably thought he was exaggerating. He had no idea. It would take another 26 years before the tipping point was reached.
Despite the evidence at the time, no criminal indictments were filed as a result of the investigation.
The Lawsuit
The Chandlers brought a civil suit against Michael, which became a media circus. After the leaked DCS report went public, many media outlets went with an angle in Michael's favor, implying Evan Chandler was trying to extort money from him.
Maybe they weren't ready to believe the accounts of their idol having done such horrible things?
Believing a man made his son memorize imaginary molestation details (with flash cards we guess?) wasn't exactly more plausible — just easier to swallow because no one cared who wrote Men In Tights.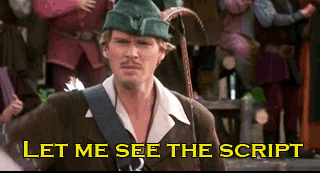 The other defense put forth by Michael's camp wasn't exactly convincing.
Private investigator/celeb fixer Anthony Pellicano, who was hired by MJ's legal team, said at the time:
"If it's a 35-year-old pedophile, then it's obvious why he's sleeping with little boys. But if it's Michael Jackson, it doesn't mean anything. You could say it's strange, it's inappropriate, it's weird. You can use all the adjectives you want to. But is it criminal? No. Is it immoral? No."
Except… we'd also like to use the adjectives criminal and immoral, so… yeah. WTF is he even saying??
Their defense basically went like this:
Sure, normally if a man wants to share a bed with little boys, that sounds bad. But MJ was a child star whose head got screwed up by never having a "real" childhood. He was in arrested development. He was like a big kid himself. So it's just a totally harmless sleepover.
As Pellicano said:
"If Michael has no sexual preference one way or another, male or female, to my knowledge, and the parents of the children are allowing this, you have to look at it in the context — especially at the ranch. They go out and they play and they go on the rides and they have water fights and do all this stuff. And then they kind of like crash."
How did this ease anyone's mind?? Like, at all??
The actual defense was supposedly shutting up witnesses; Pellicano allegedly paid off some and intimidated others.
Remember how we said not a lot of witnesses ended up being helpful — and some couldn't be located??
Multiple reporters claimed at the time they tried to speak to witnesses who would only tell them Mr. Pellicano told them not to say anything.
One reporter, Diane Dimond of Hard Copy, claimed she received a veiled threat, saying:
"Tell Diane Dimond I'm watching her. Tell her I hope her health is good."
Total mobster tactics. Gross.
This may have helped contain things at the time, but in the long run, it's not a good look. You don't shut people up unless they really do have a story to tell.
The Payoff
Ultimately one could argue keeping people quiet was the tactic used against the Chandlers as well. Jackson settled out of court with them in January 1994 for the enormous sum of $25 million.
The parents reportedly stopped cooperating with the criminal investigation in July.
For many who wanted to believe Michael, that was the nail in the coffin of the Chandlers' case. Those who believe Michael believe they took money in place of further seeking justice, therefore that must have been what they wanted all along.
Obviously it doesn't prove that, any more than it proves Jackson is guilty because he's willing to shell out 25 mil.
Maybe they were convinced no one would ever convict the King of Pop — and they wouldn't have been wrong.
Maybe they just thought some kind of reparation was better than nothing at all.
In any case, it all sort of went away. For a while anyway.
[Image via David Livingston/WENN.]
Original Article : HERE ; This post was curated & posted using : RealSpecific
This post was curated & Posted using : RealSpecific
Thank you for taking the time to read our article.

If you enjoyed our content, we'd really appreciate some "love" with a share or two.

And ... Don't forget to have fun!